Typically there are 3 reasons why you have a clog:
1.Tree Roots
2.Damaged/ Misaligned Sewer Pipe Sections
3.Foreign Object

Avoid a Clog
Always try to keep notorious items, like grease and hair out of drains, and be aware of flushable items, such as feminine hygiene products. Even if these items are labeled "flushable", choose to throw them in the garbage instead of flushing, because these items do not disintegrate quickly and can cause blockage in the drain pipe.
Feed food into your garbage disposal slowly with cold running water. NEVER pour grease down your garbage disposal or your kitchen sink drain, as that is a common problem.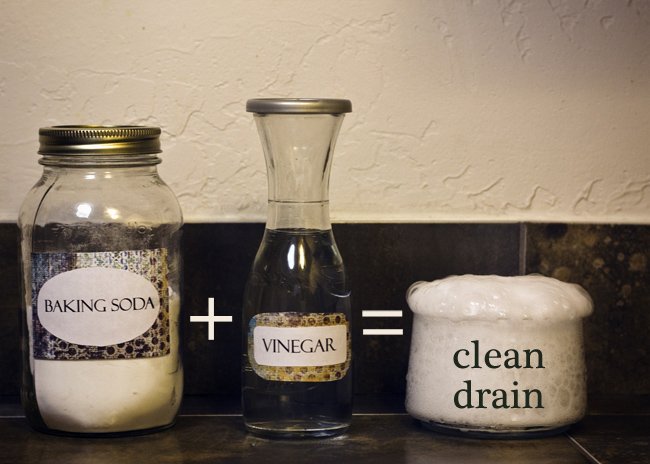 Homemade Drain Solution
Boil a pot of water. Then slowly pour that boiling water into the clog.  Dump  1/3  to 1/2 cup of baking soda down the drain and wait 5 minutes. Mix together 1 cup of hot water and 1 cup of vinegar together and pour down the drain. This will fuzz or foam up. Wait 15-20 minutes to allow it to disintegrate the clog. Boil another pot of water while waiting, to use at the end as a final rinse. After the 15-20 minutes wait time is up, pour the pot of boiling water down the drain to rinse away.  Baking Soda & Vinegar can be used to regularly clean your drain too.
Using a Plunger
A sink plunger or cup plunger has a shorter handle with a round flat suction end. This is because most sinks are at waist-high.
A toilet or flange plunger has a longer handle with a round and extension cup at the end. This is because toilets are at knee height and this extended cup design creates a proper seal down into the toilet.
When plunging, add water to sink or tub, if there is none. Make sure you have a good seal with the plunger and drain or toilet. Push or thrust 5-10 times to create enough suction to move water and air into the drain to dislodge or unclog.

Hanger Method
Straighten a hanger as best as you can, but leave the hook. You may need to remove the drain cover before inserting the hanger.  You also want to bend the top of the hanger as a handle for support. Lower (hook end first) into the drain until you feel resistance. Then push down & pull several times to try to catch the clog.  If the drain is small, you may need to make the hook smaller to fit the drain.
Snake
This tool is designed to go into the drain & lodge or release the clog. This can be a bit messy, and always wear gloves to protect your hands.
Hydrogen Peroxide
If you are prone or get a lot of clogs, Dump a bottle of Hydrogen Peroxide down your sinks, tub, and disposal drain lines each month as a preventative measure to help eliminate typical or common clogs. This will help break up toothpaste, soap or any gummed up spots in your drain line.
If you are dealing with a clog, and need a professional for help, just give us a call at 513-367-4888.